2008 Bowling Ball Championship
CONGRATULATIONS COREY FOR BREAKING THE ALL-TIME PHYSICS BOWLING BALL CHALLENGE RECORD!!!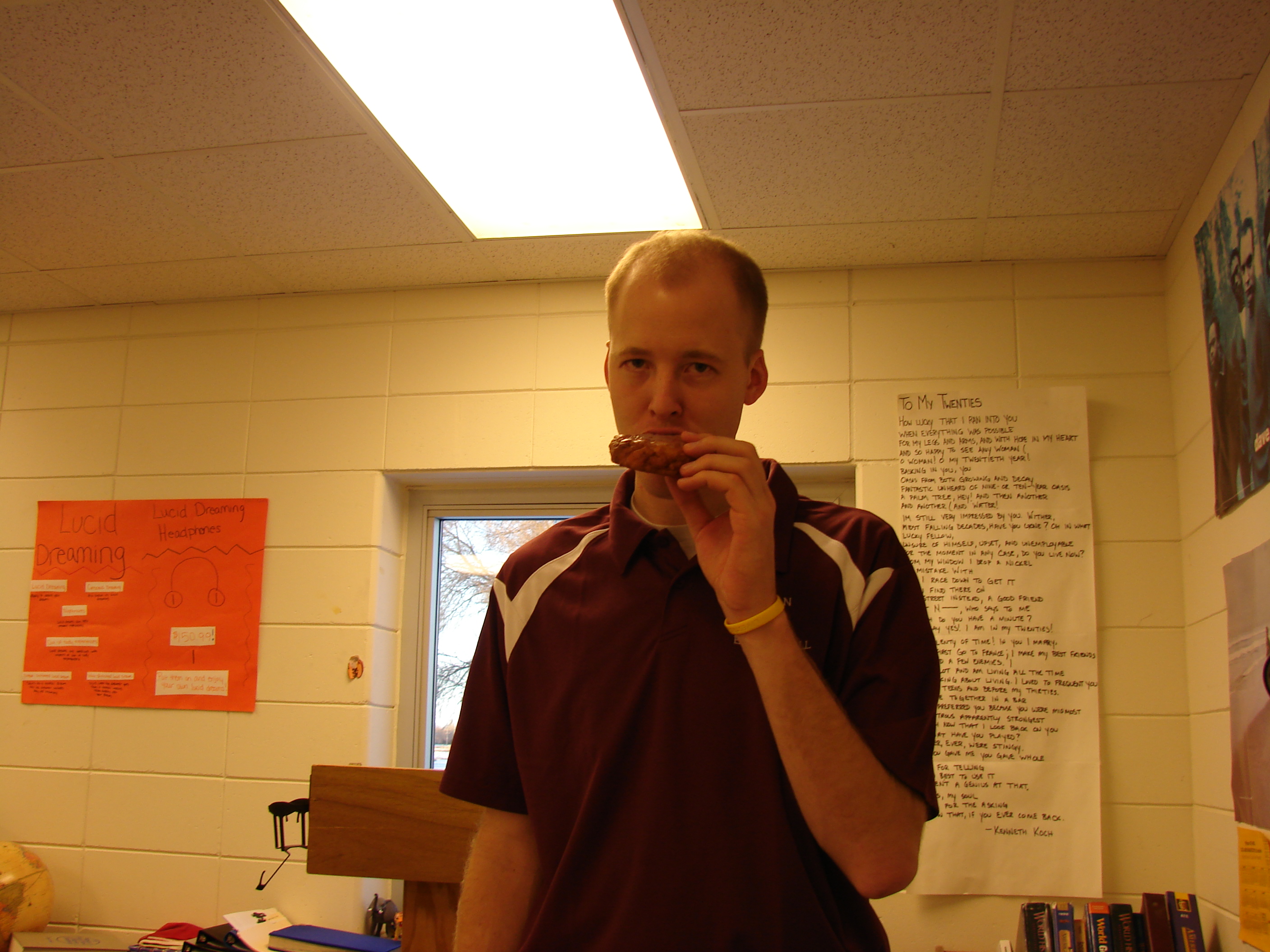 Mr. G carbo-loading before the big event.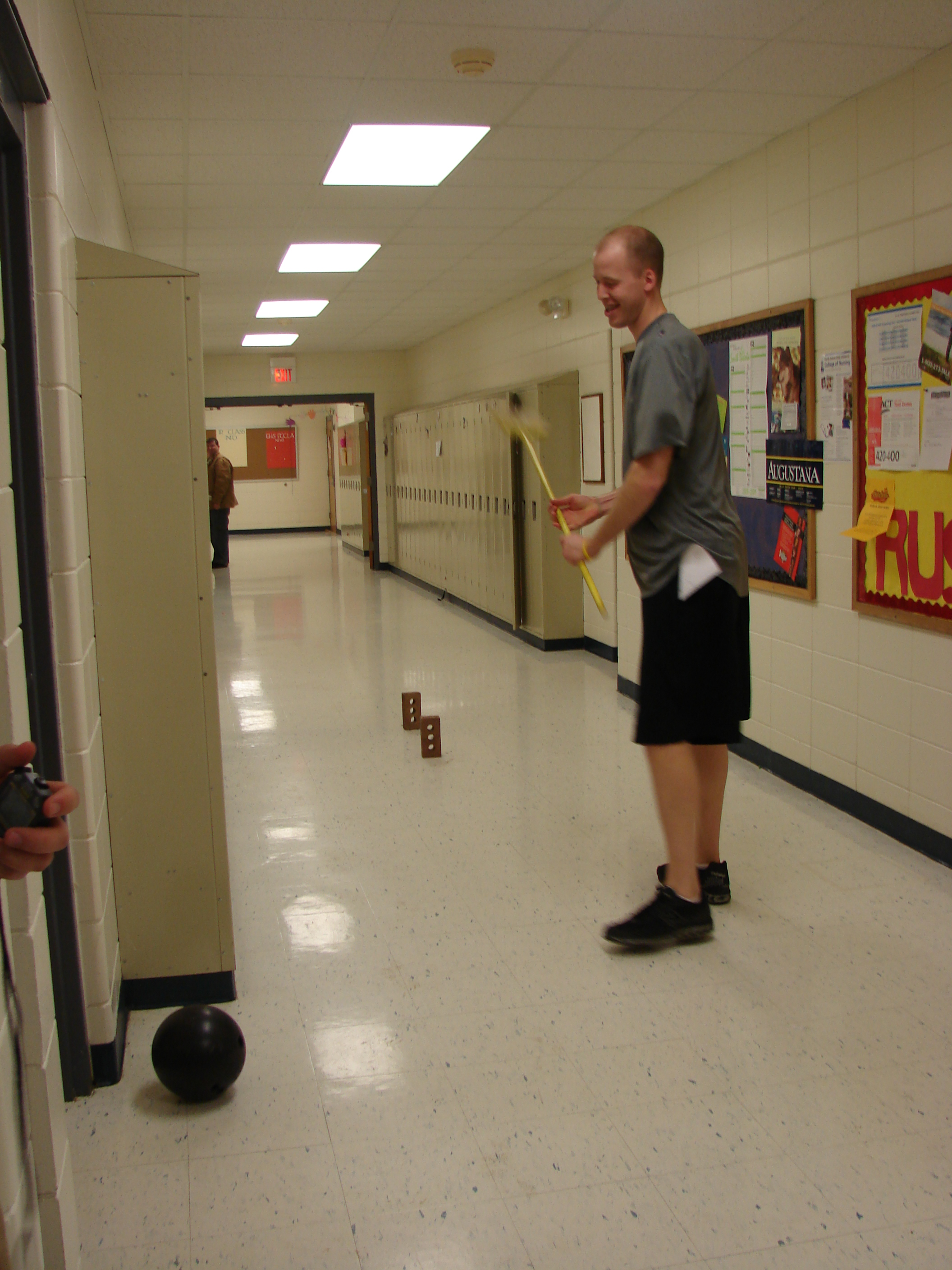 Mr. G wishes he would have had more pre-game carbs as his bowling ball bounces off the walls.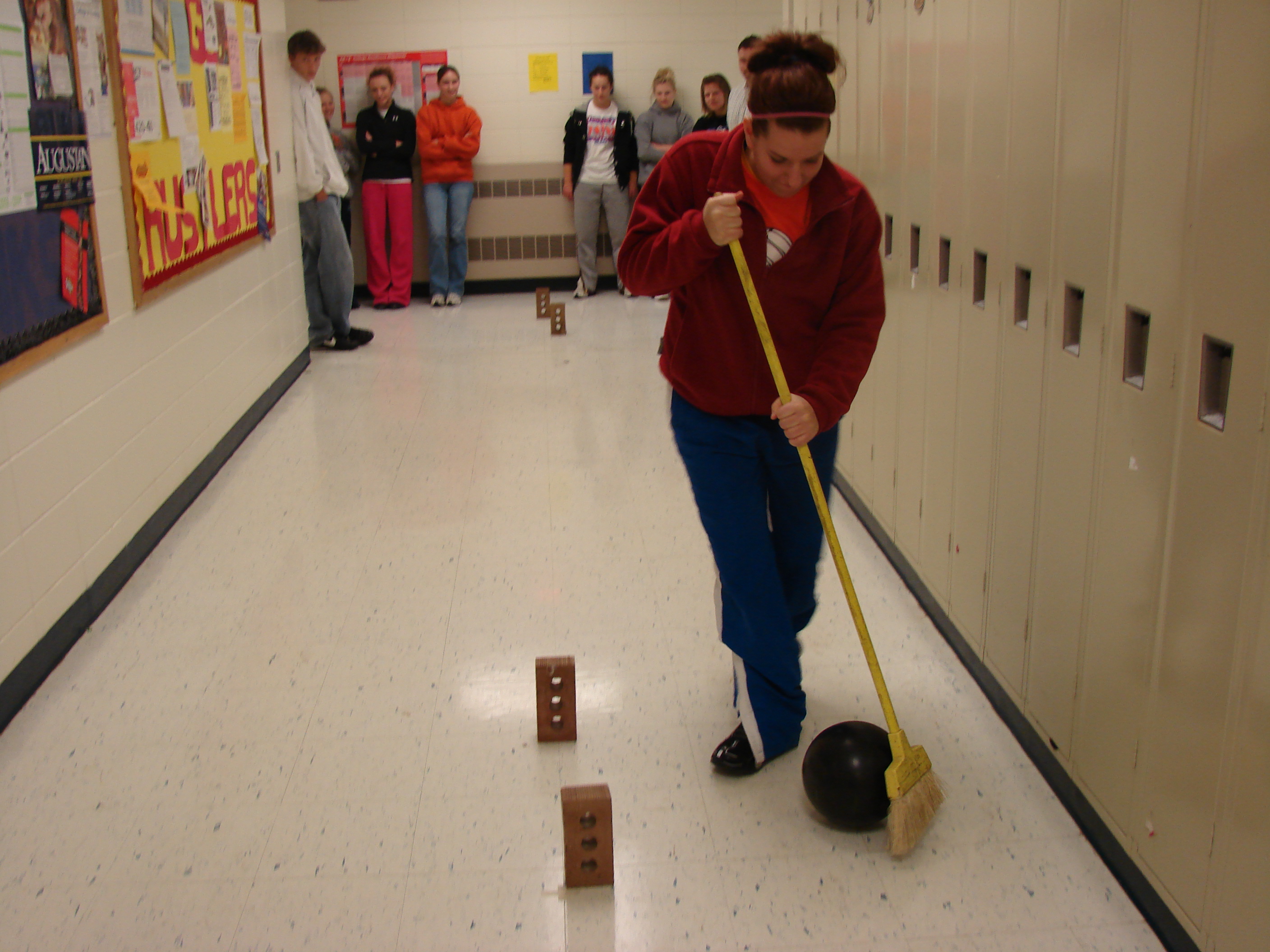 Katie moves the bowling ball of science through the course as the class waits in anticipation.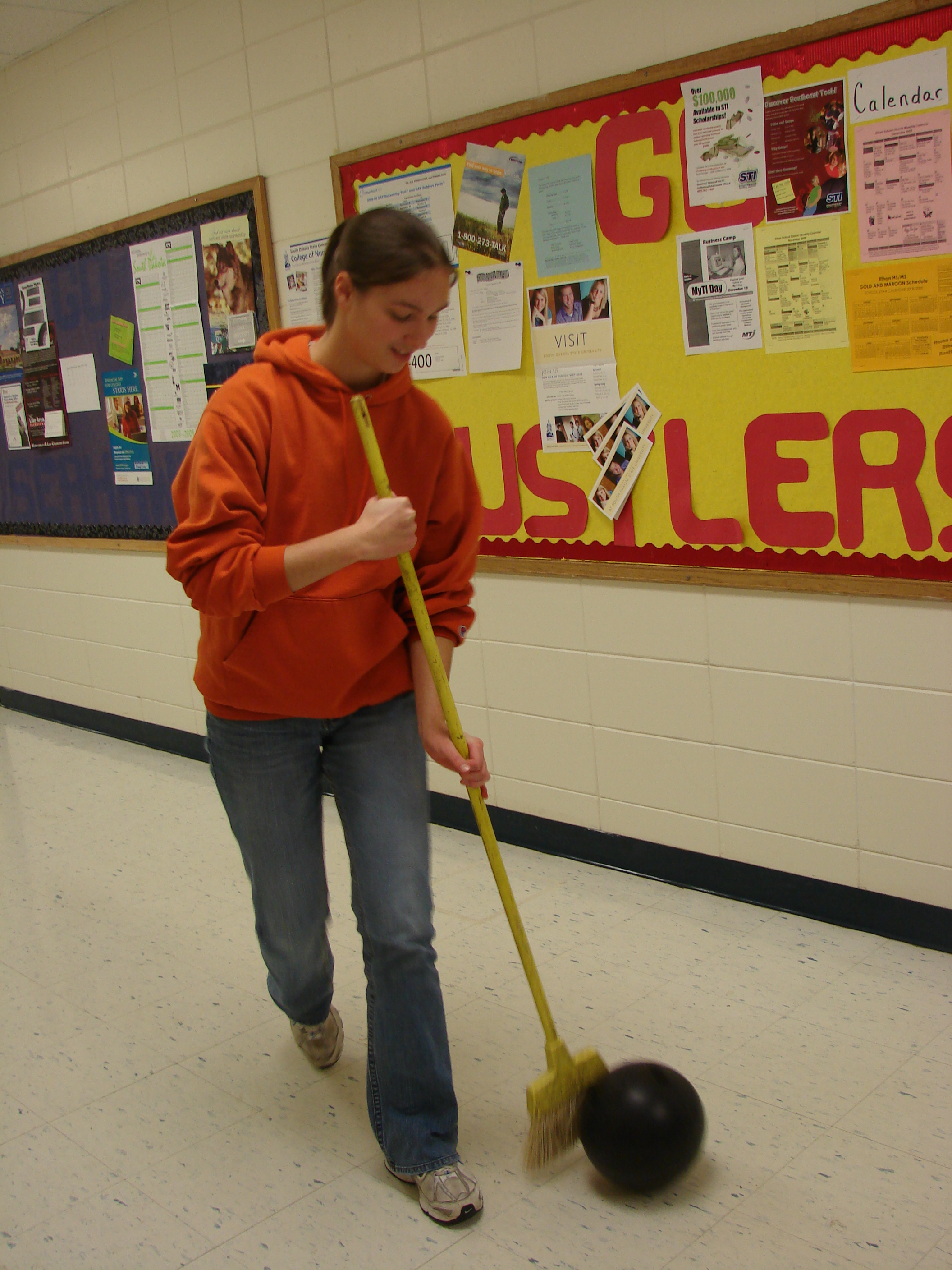 Allysa smiles with glee as she maneuvers the ball through the course with ease.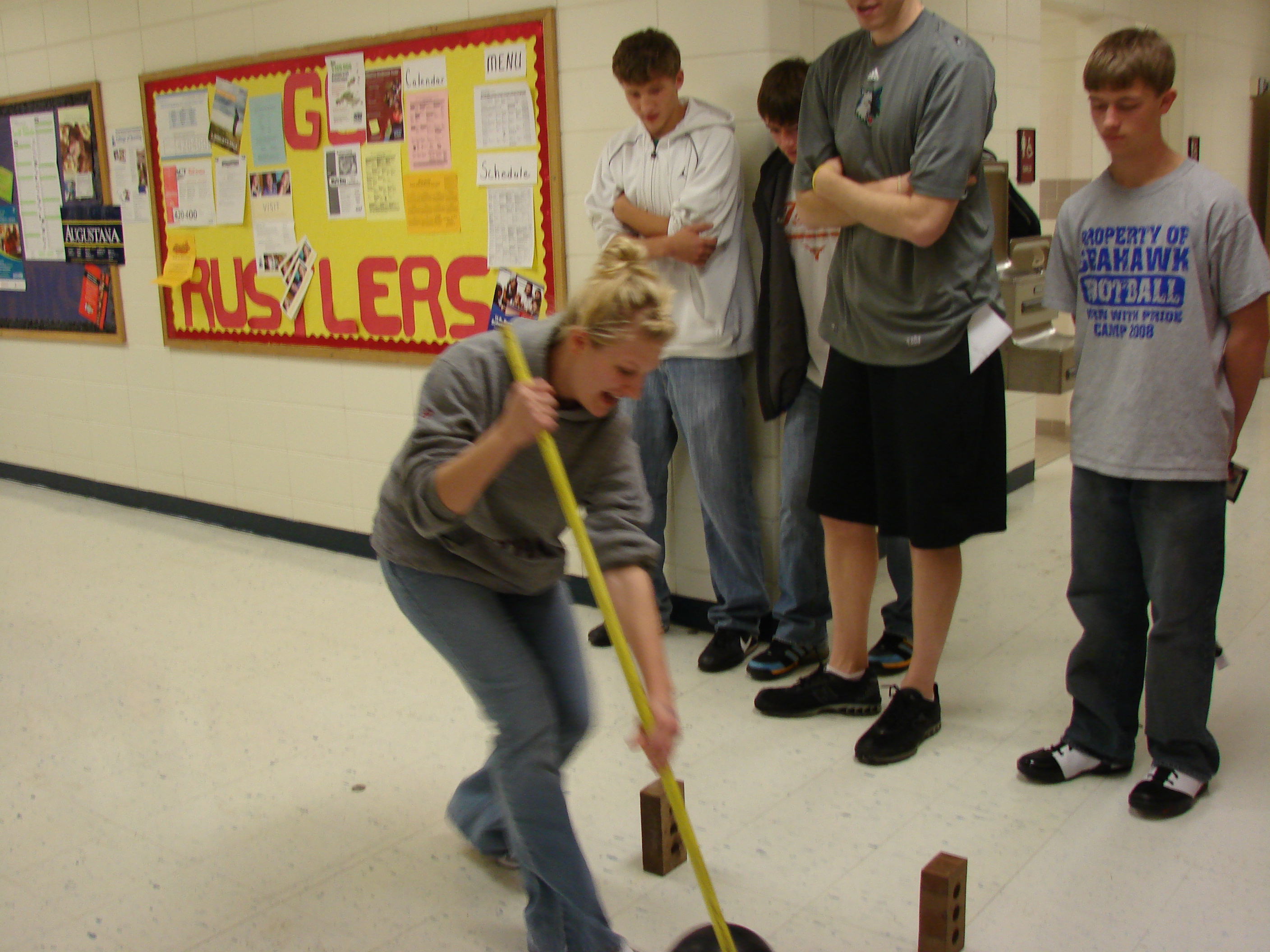 Rachel curses Newton's first law of motion as she thinks to herself, "I need to remember that an object in motion tends to stay in motion" as she applies an outside force trying to alter the path of the ball.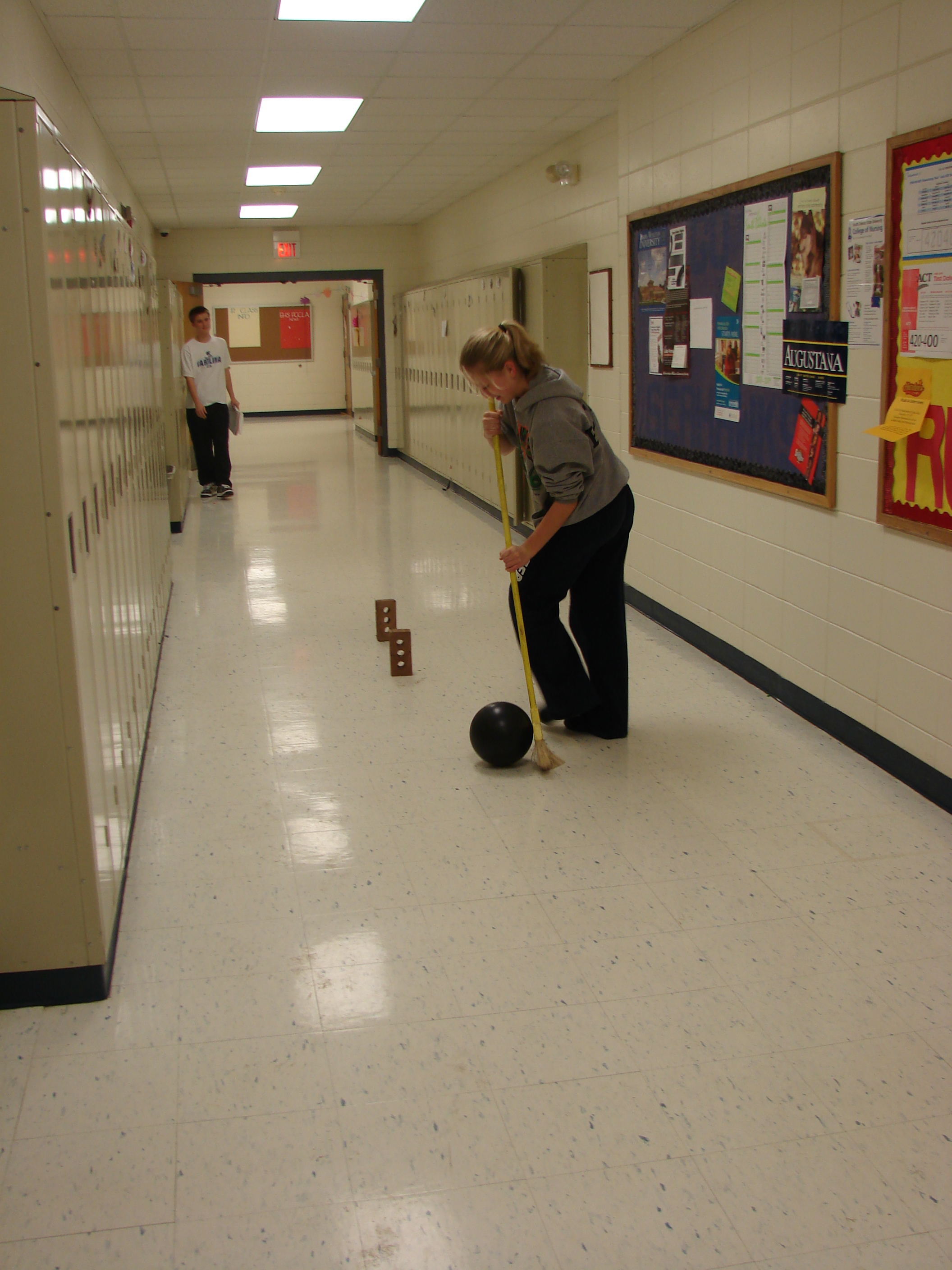 Alyssa struggles with the bowling ball. I think this was shortly before she flipped out on the ball.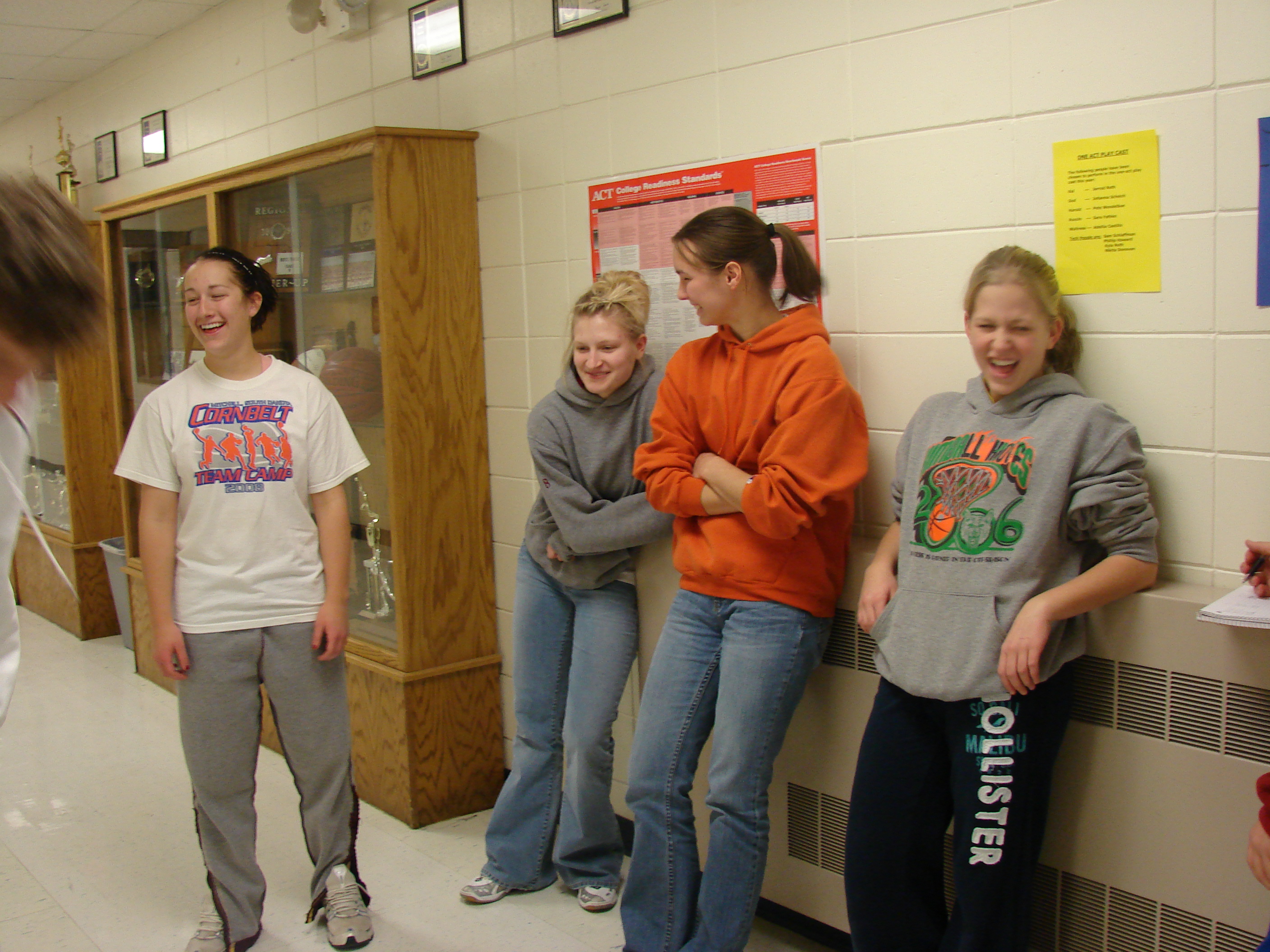 The physics class gives a hearty chuckle at Corey's attempt at the course. Little do they know that he will shortly shatter the record!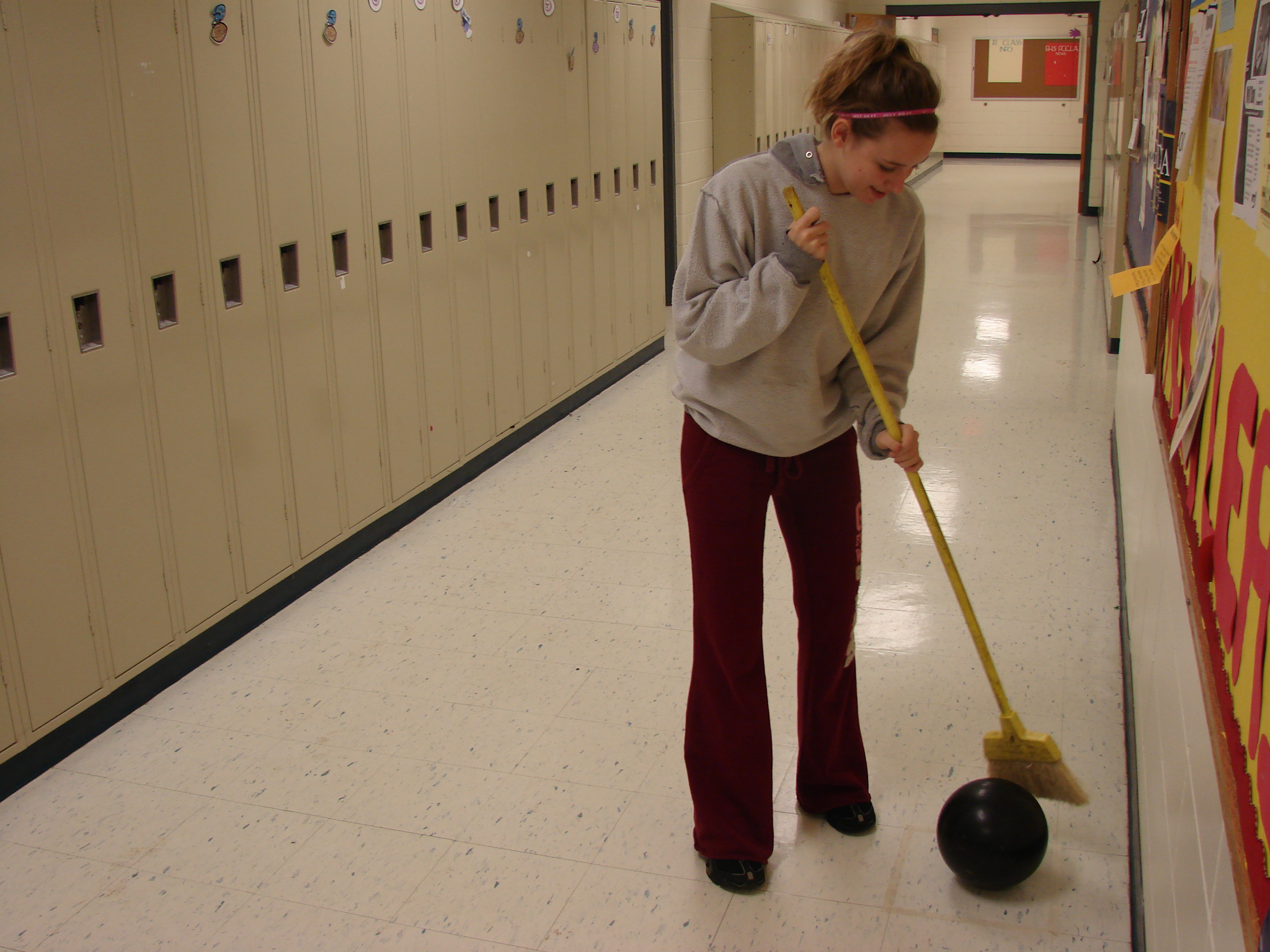 Johanna mentally prepares for the start, carefully going through each turn mentally before she actually does it in hopes it will help her win the prestigeous event. (It didn't)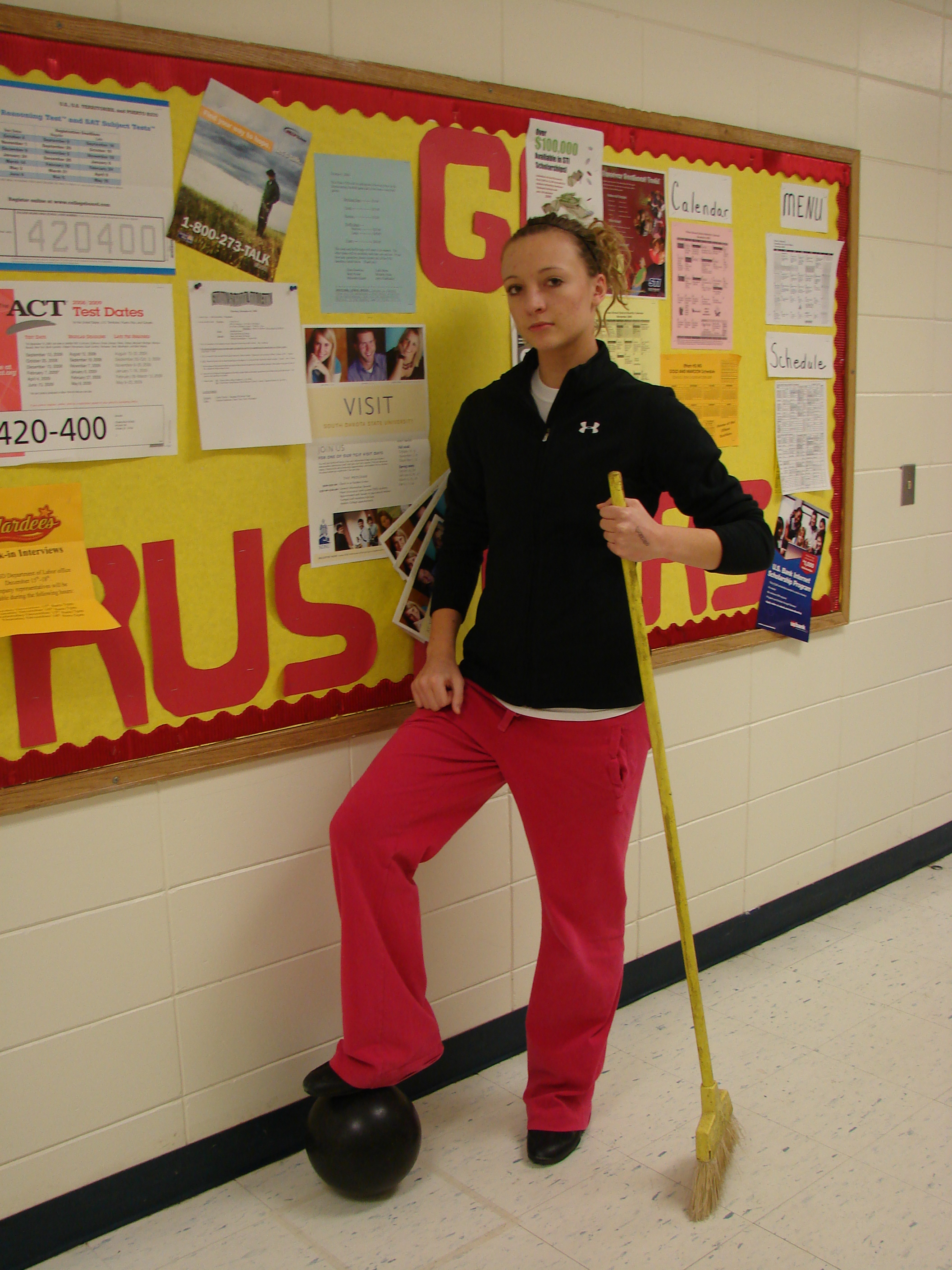 Shelby poses before her trial.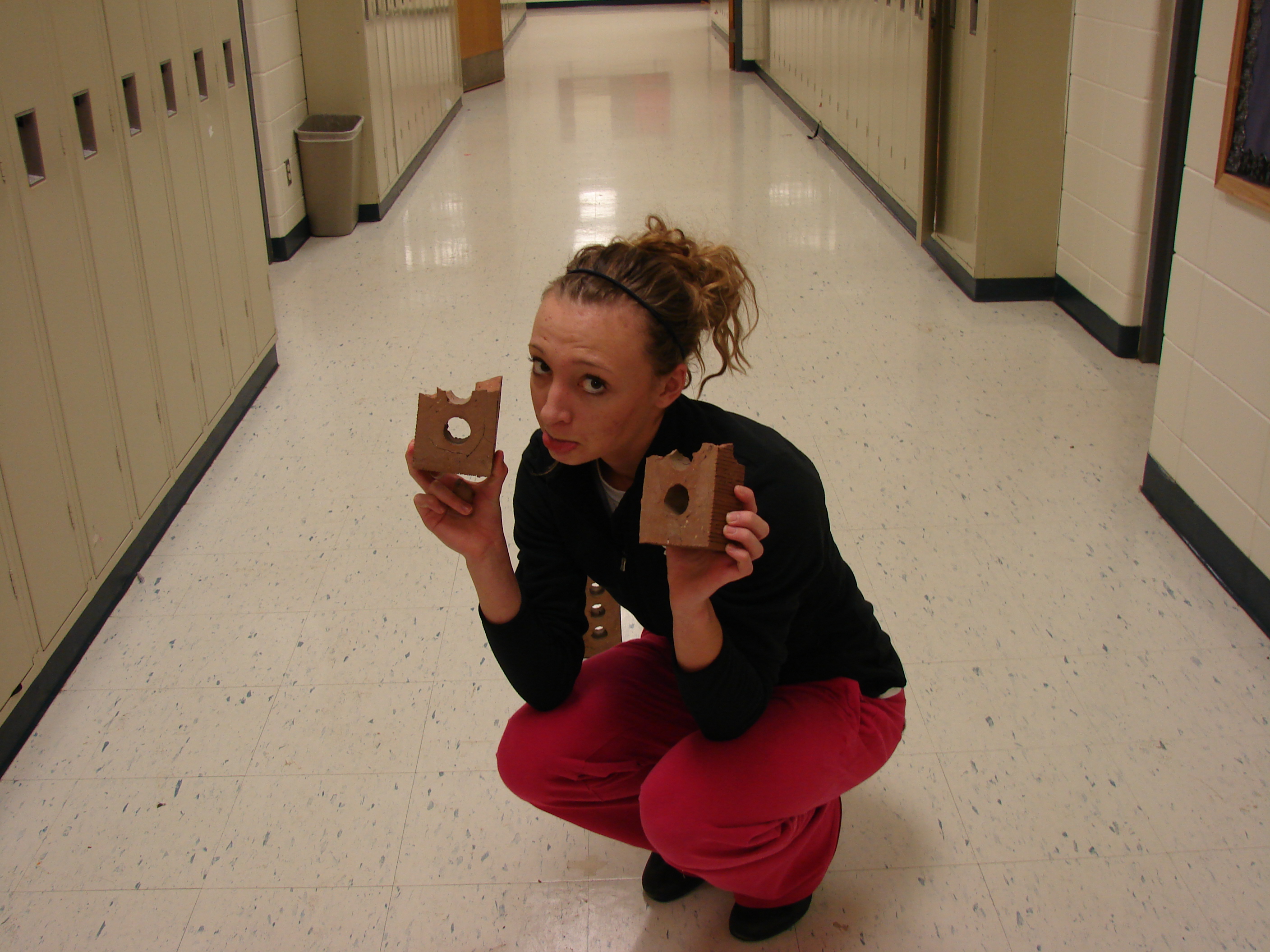 The object of the game was to carefully maneuver a bowling ball through an obstacle course WITHOUT hitting anything. Shelby somehow managed to hit the brick so hard that it shattered. Her sadness is portrayed in this portrait.